Bass...Life....Life Of Bass...
BASS!! How low can you go?!! Here are our latest site updates...
---
BaBieDoLL - NEW ARTIST PROFILE!!

Drum n Bass Producer BaBieDoLL is the latest Artist to join us at Life Of Bass. Her remix of Trillogy's 'Winner VIP' with Interceptor is currently Tearing Out the Dancefloors!! Listen to her tunes now by visiting her profile.
---
Learn how to create those earth quaking, thunderous bass sounds.
---
Learn how to layer Bass sounds to create one immense floor shaking bass.
---
The future looks bright for Sub Focus.
---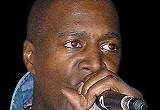 We take a look at the career of the legendary MC Bassman.
---
Learn how to get that all time classic Reese Bass sound.
---